COTTAGES/RATES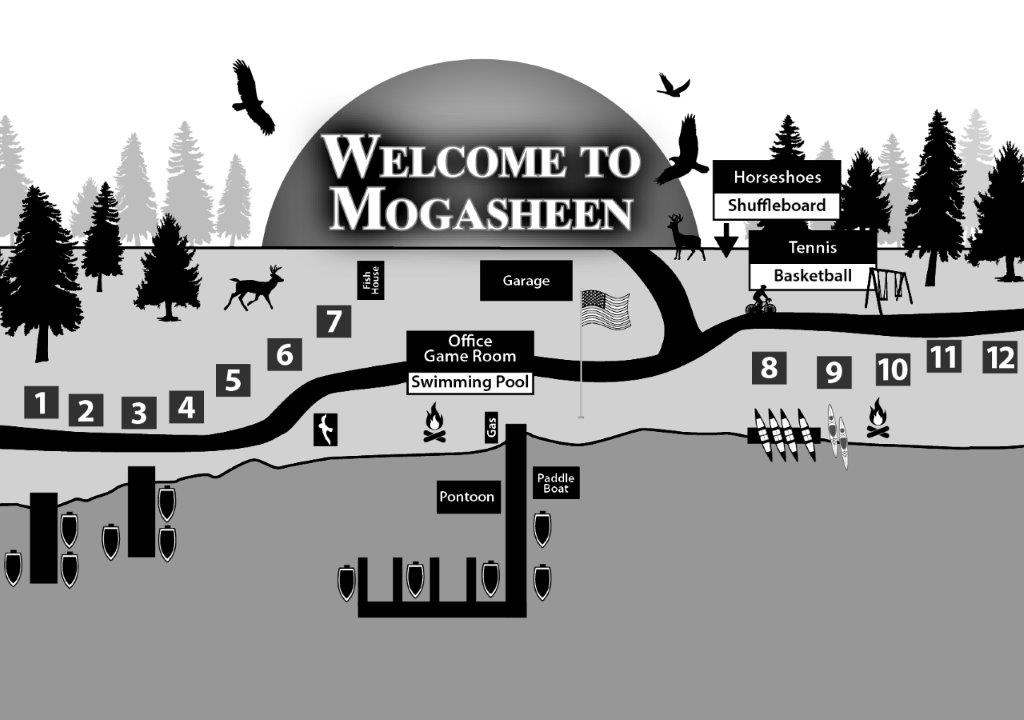 1-Cedar 2-Elm 3-Fir 4-Balsam 5-Maple 6-Pine 7-Oak 8-Basswood 9-Birch 10-Hemlock 11-Spruce 12-Tamarack
Lakeside Vacation Cottages, Cabin and Home Rentals & Rates
Enjoy the perfect family vacation at Mogasheen Resort on Lake Namakagon in Northern Wisconsin. Our cottages & cabins are 2, 3 and 4-bedroom units. They are continually updated to provide the most comfortable accommodations and amenities, but kept with their original northwoods charm. Each cottage has a beautiful view of Lake Namakagon, and our western exposure gives all of our guests a spectacular view of the setting sun.
Other amenities include:
Full kitchen with pots, pans, dishes & cooking utensils, microwave, coffee maker and toaster
Living room with DirecTV and DVD player
Bathroom with shower (4-bedrooms have 2 baths and some 3-bedrooms have 1-1/2 baths)
Entry porch
FREE Wi-Fi in main lodge, game room & some cottages
Picnic table and charcoal grill
Fireplaces in some cottages
Bed linens are fully furnished, however towels and personal items such as soaps and shampoos are not included.
Check in: 3:00 p.m.
Check out: 9:00 a.m.
During the summer months we cannot be flexible with these times, however during the other seasons, call us if you would like an earlier check-in or later check-out and we will try to accommodate you.
Pet Policy
Pets are welcomed at Mogasheen however there is a small fee. Pets need to be kept quiet and on a leash. Please clean up after your pet when outside. Do not allow your pet on the furniture unless the furniture is covered; sheets can be requested in the office.